A Delectable Pairing: Chef Joël Watanabe for Volvo of Vancouver
June 28 2019,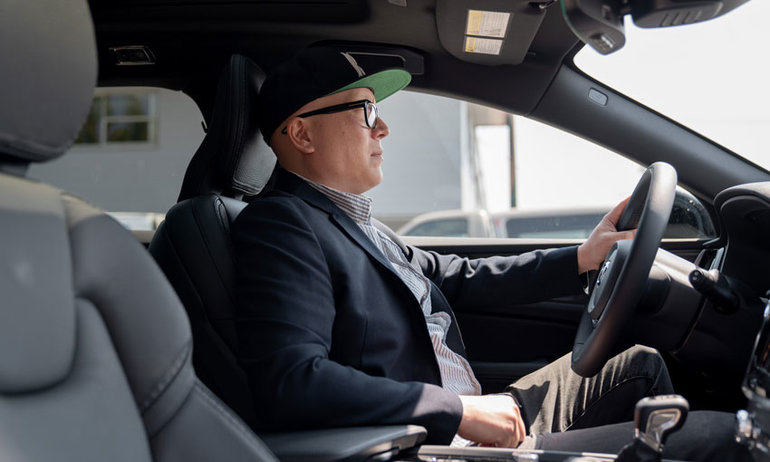 Cruising down East Pender towards hidden gem and famed restaurant Kissa Tanto is celebrity Chef Joël Watanabe behind the wheel of the all-new 2019 Volvo V60 Cross Country. Chef Joel prides himself on ground-breaking, artistic innovation and sustainability both in his unique fusion style of cuisine and on the road.
Above: Chef Joel experiencing the performance of the V60's T5 AWD turbocharged 2.0-litre 4-inline engine and 8-speed automatic transmission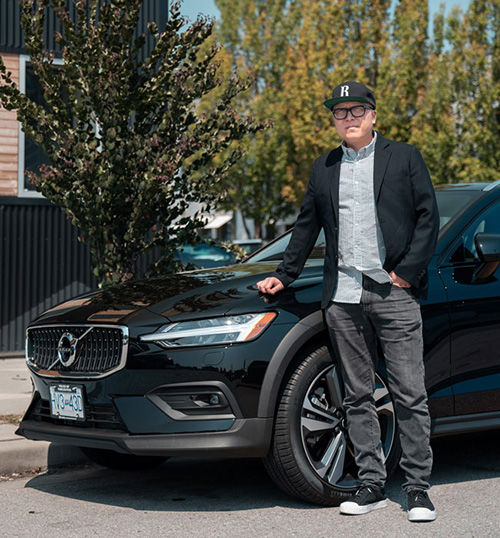 About Chef Joel:
Joël Watanabe is the Executive Chef and Co-owner of Vancouver's famed Japanese-Italian fusion restaurant, Kissa Tanto, and the Executive Chef of Bao Bei Chinese Brasserie, a local hot spot and norm-shattering Chinese-French fusion.
Above: Chef Joël Watanabe alongside the 2019 Volvo V60 Cross Country in Onyx Black featuring Thor's Hammer LED bending headlights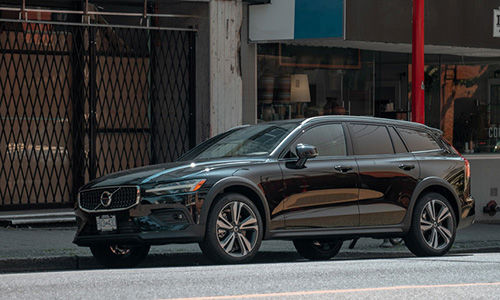 Above: The 2019 Volvo V60 Cross Country T5 AWD on the streets of Vancouver
A connoisseur of refined cross cultural cuisine, Chef Joël enjoys the innovation behind recipe development, nourishing fresh ingredients from start to finish and ensuring that simplicity can be luxurious to the palette. With a creative flair that respects flavour, he breathes life into new ideas, creating a unique identity for his restaurants and knockout menus that have vancouverites buzzing or, queuing up before opening hours to snag a seat.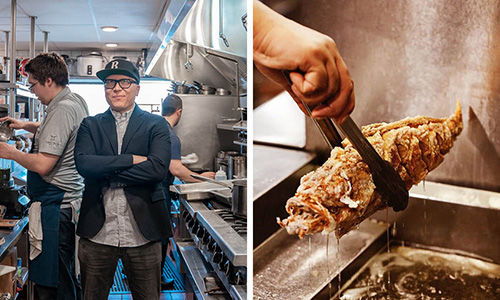 Left: Chef Joël in his kitchen at famed restaurant Kissa Tanto Right: Whole Fried Fish to be paired with Daikon Soy dipping sauce. Source: @kissatanto
With a diverse cultural background and wealth of international experience, it comes as no surprise that these elements of Chef Joël's world are mirrored onto the plates that he creates. With an Italian/Corsican grandfather, Japanese father and French Canadian mother, Chef Joël combines the best facets of these seemingly exclusive cuisines by executing French technique, Italian simplicity and flavour with an eclectic and refined Japanese aesthetic.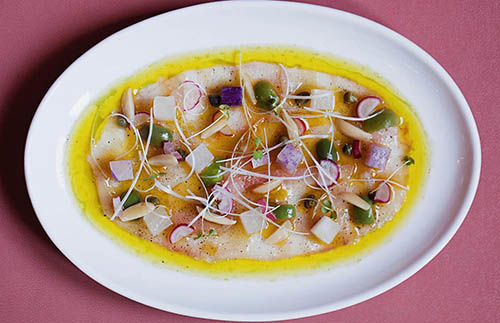 Above: Daily Fish Crudo with shiso vinaigrette, radishes, Tokyo leek, capers, pickled almonds, Castelvetrano olives, mustard greens. Source: @kissatanto
We asked: Why the Volvo V60 Cross Country?
The Volvo S60 is a beautiful car that handles well, with a good amount of power. As a family man with children, I enjoy the confidence and peace of mind that comes with the reputed safety typical of the Volvo brand. The V60 is great for work, family pick-up and drop-offs, and everyday city driving. It can take time to adjust to a new car, but with the V60's 360 degree camera feature parking was made easy.
In particular, I loved smaller details like the washer fluid built-in to the windshield blades for better visibility when driving, rather than across the windscreen. A favourite feature was the foldable rear seating, the cargo area was very spacious. Overall, the 2019 Volvo V60 is a fantastic car.
A highly celebrated and highly decorated chef, Joël Watanabe has been awarded Chef of the Year 2017 by Vancouver Magazine and among Maclean's Top 10 of 100 Restaurants in Canada 2018, and more. In the name of collaboration and the Vancouver community, Chef Joël is a proud partner of Volvo of Vancouver.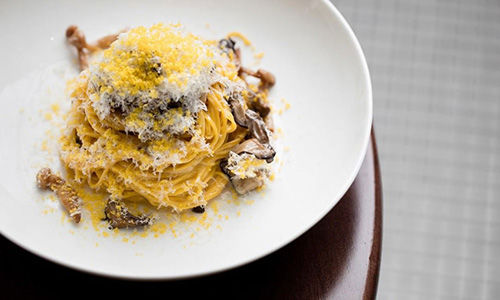 Above: Tajarin (Piedmont-style egg noodles) dressed with butter, roasted mushrooms, and miso-cured egg yolk. Source: @kissatanto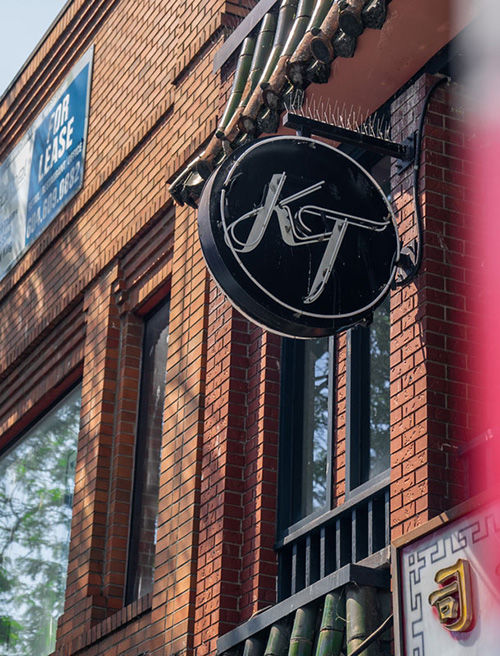 Kissa Tanto Restaurant - 263 E Pender St, Vancouver, BC
Story credits: Stephanie Clarke, Dilawri Group of Companies
Photo credits: Kissa Tanto, Volvo of Vancouver