New 415 hp Volvo V60 and XC60 Polestar Engineered models arriving for summer
April 19 2019, Trevor Hofmann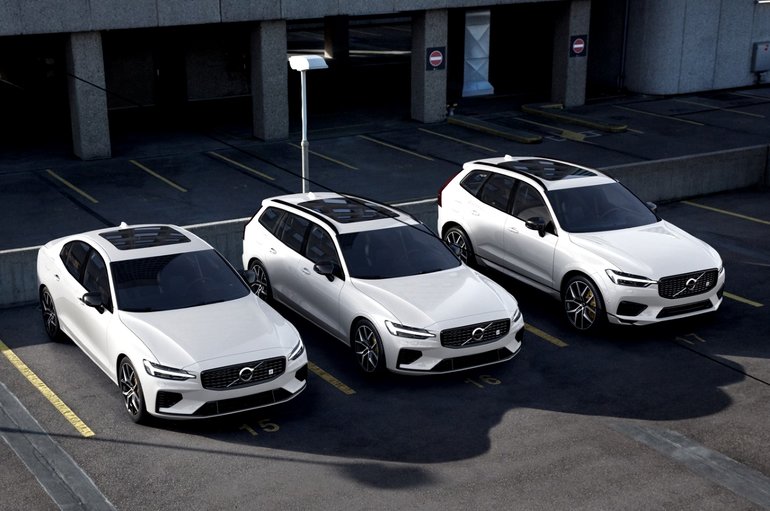 Quicker, more agile and even better looking
With a completely redesigned lineup under its belt, plus some totally new models attracting a broader range of clientele to the Volvo fold, all of which provide higher levels of luxury, efficiency and performance to Canada's premium car market, the storied Swedish brand is now turning its attention to serious performance with a bevy of new "Polestar Engineered" models.
Volvo's Polestar sub-brand has long been in charge of specialty tuning projects, having enhanced previous generation S60 and V60 models that developed a strong following thanks to highly competitive results.

S60 T8 Polestar Engineered sold out quickly
More recently, however, the 2019 S60 T8 Polestar Engineered model upped the performance ante in a big way, and thanks to an enthusiastic response from Volvo's passionate fan base, it sold out so quickly we hardly realized it came and went, but this new sport sedan set the stage for two additional models we think will fare equally well, the upcoming 2020 V60 T8 Polestar Engineered sport wagon, and 2020 XC60 T8 Polestar Engineered crossover SUV.
"At Volvo Car Canada, we are very excited about the addition of the new Polestar Engineered products in our portfolio," stated Alexander Lvovich, Managing Director, Volvo Car Canada Ltd. "Polestar always played a special role in the Volvo business in Canada, as in the last 2 years we achieved one of the highest levels of Polestar optimized product sales in the world. We plan to fully capitalize on this upcoming opportunity to strengthen both Volvo and Polestar brands in Canada."

Superb power from one of the industry's most advanced plug-in hybrid drivetrains
Just like with the aforementioned S60 version, the new V60 and XC60 Polestar Engineered models source their power from the turbocharged, supercharged and electrified Volvo T8 Twin-Engine Plug-in Hybrid AWD powertrain, which gets a substantive boost of 15 horsepower and 22 lb-ft of torque over its non-Polestar variant, from 400 to 415 horsepower, and 472 to 494 lb-ft of torque, resulting in extremely strong acceleration.
For a bit of background, the gasoline-powered internal combustion portion of the T8 powertrain has four cylinders and displaces 2.0 litres, just like with all other Volvo models, while together with the just noted turbo and supercharger, the "Twin Motor" nomenclature denotes two electric motors divided between the front and back of the vehicle, which are powered with a battery pack that gets charged by a traditional hybrid setup as well as a plug-in system, placing it within the ultra-efficient PHEV category and potentially making it eligible for a Clean Energy Vehicle for BC (CEVforBC) rebate of up to $2,500.
Along with providing much of the powertrain output noted a moment ago, the battery also allows for electric-only zero-emissions propulsion, meaning that Polestar Engineered models are not only some of the quickest vehicles in their respective classes, but some of the cleanest as well.
Additionally, updates to the Polestar Engineered performance software cause torque to arrive sooner for much faster throttle response, plus more of that twist gets sent to the rear wheels for optimal handling.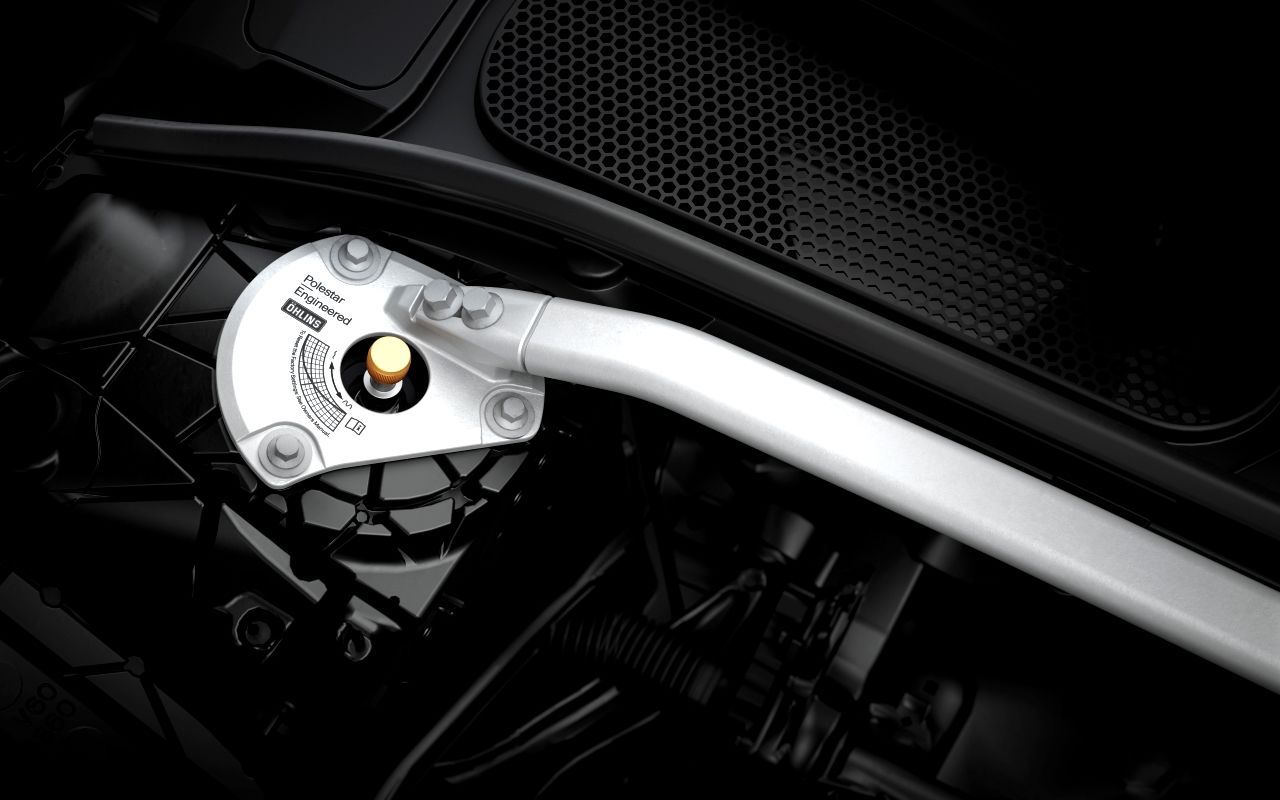 Polestar Engineered improvements focus on all aspects of performance
Cornering in mind, Polestar Engineered models are also enhanced by an Öhlins strut bar found in the engine bay, this helping to stiffen the body structure in order to provide "more precise and responsive control," said a Volvo Canada press release. What's more, the Swedish-based suspension technology developer provided each new model with special adjustable dampers featuring dual flow valves, which respond "quickly to road imperfections."
Gold-coloured six-piston Brembo calipers deliver much stronger braking power too, while each Polestar Engineered model gets its own unique set of lightweight 19-inch forged alloy wheels, these not only providing high style, but also shaped in a way to supply as much cool air as possible to the upgraded brakes.

Styling modifications that deliver a sportier yet still elegant appearance
Speaking of these beautiful wheels, all Polestar Engineered models provide just enough visual enhancements to make them stand out from their more luxury-oriented counterparts, yet not detract from their inherently elegant lines. Therefore key styling upgrades include a high-gloss black grille, extended wheel arches, a set of black chrome exhaust pipe finishers, plus "discreet" front and rear Polestar emblems.
Following this sporty yet still classy theme, the two new Polestar Engineered models get similar interiors to the S60 sedan that came earlier, including a special leather-wrapped sport steering wheel and shifter knob, rich metal mesh aluminum inlays, plus special signature gold seatbelts highlighting charcoal-coloured Nappa leather and "open-grid" textile seat upholstery.
The new 2020 V60 T8 Polestar Engineered and 2020 XC60 T8 Polestar Engineered models will arrive at Volvo of Vancouver this summer, and just like the S60 T8 Polestar Engineered that came before, we don't expect them to stick around the showroom for very long, so make sure to call us at (604) 325-1000, or come visit us at 8530 Cambie St, Vancouver, just south of Marine Drive behind the new Marine Drive Skytrain Station and Marine Gateway shopping complex. We'll be more than happy to answer any questions you have, and reserve one for you.
Story credits: Trevor Hofmann
Photo credits: Volvo