20% Off Polestar Optimization Software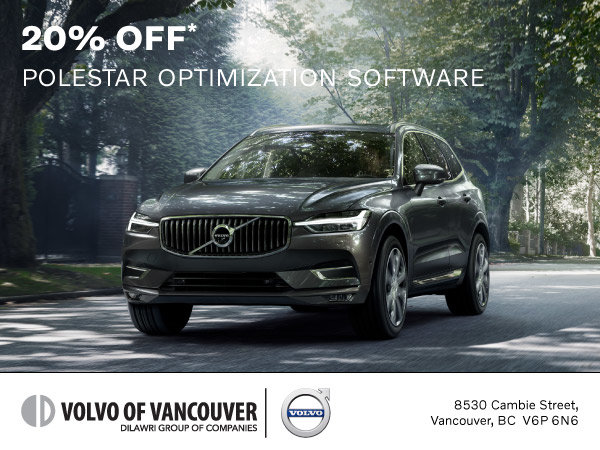 Receive 20% OFF* Polestar Optimization Software!
Save up to $375* until September 30, 2019.
Polestar Optimization Software provides enhancements to the following: Increased engine output, specifically in the mid-range where drivers need power the most.
Throttle response - Recalibrated to provide improved feedback to accelerator application.
Off-throttle response - The engine and transmission are recalibrated to react more quick as the

accelerator is suddenly released.
Gearshift speed - Increased to provide faster and crisper gear changes.
Gearshift precision and Gear hold - Gearshifts are optimized to maximize the increased mid-range engine output, and to hold the gear during high lateral g-forces.
New for 2019: AWD Rear-wheel bias; prioritizes RWD power distribution. This increases handling by

reducing under steer, improving traction at take-off and improves corning control.
Polestar optimization software can be installed into 2008 and up T5,T6 and e-drive engines, giving you more power and control when you need it! Call our parts department at 604-325-2999 for more information or visit www.polestar.com for full specifications.
*Taxes and Installation extra. Offer is available until September 30, 2019.
*Conditions apply. See dealer for details.